Summer Camps 2023
What could be better than summertime at Timberline Ranch?! Each day brings fun activities that many kids simply don't get to participate in anywhere else. Campers will be challenged to learn and try new things, all while making new friends and experiencing the splendour of the outdoors. And when the day fades away, they'll be in supportive community around the campfire, reflecting on the day, and enjoying the skits, songs, and inspiration.
How Summer Camps Work
Camp Length
There are 2 different lengths of camps to choose from: 5-day camps and 3-day camps.
Week-Long Camps are 5 days long and include a variety of options for each camper. These run from Monday-Friday.
Ultimate Day Camp is 5 days long with a set schedule of great activities for all campers. These run from Monday-Friday.
Kick-Off Camps are 3 days long, offering an experience that is perfect for new campers and more affordable than the longer camps. The first of these camps runs from Saturday-Monday and the second one runs from Wednesday-Friday.
Camper Age
All of Timberline's camps are offered according to age:
Junior camps are designed for those 9 to 12 years of age.
Middle camps are designed for those 11 to 14 years of age.
Teen camps are designed for those 13 to 16 years of age.
Summer Kick-Off camps and our end-of-summer Ultimate Day Camp are designed for those 9 to 14 years of age.
The age of each camper is determined by what age they will be at the end of the current year (Dec. 31).
Camp Type (Day or Overnight)
This year, for the first time, campers can choose either the day camp or overnight option for all of our Week-Long and Kick-Off camps.
We recognize that not all kids (or parents!) are comfortable staying overnight, so we are providing this option at all overnight camps. Day campers will arrive before breakfast and stay until after campfire, and they will also be put into a "cabin" group and an activity group. So they will experience the whole camp experience, only missing out on the overnight component.
Please Note: Due to the disruption it causes and the challenge it can cause for the staff looking after your children, there will be a $25 surcharge for any and each drop-off or pick-up scheduled outside the regular times of 8:00-8:15 a.m. for drop-off and 9:00-9:15 p.m. for pick-up. To be fair to our hardworking staff, please do your best to be on time.
Ultimate Day Camp
Also new this year, the final week of summer camp will be a day camp for 9-14 year-olds. What a great way to end the summer!
Camps will run from 9:00 every morning (drop-off from 8:15-8:45 a.m.) until 8:00 each evening (pick-up from 8:00-8:30 p.m.). This is a little shorter than the day camps running alongside the overnight camps. Lunch, Tuck (snacks), and Supper are included, along with a huge selection of campers' favourite activities such as trail rides, archery, rock climbing, zipline, and so on.
This camp is geared to those who want a full camp experience without the late nights and/or the stresses of staying overnight. There will be a flexible option for early pick-up at 5:00 p.m. (no charge) if you notice your camper is too tired on any given day.
Please Note: This camp does not include breakfasts.
Activity/Program Options
In addition to the fantastic array of activities that all campers get to enjoy, all of our Week-Long camps and our Ultimate Day camp include one "Choose Your Own Adventure" block each day. Every camper gets to select from a list of the most popular activities so that they can do more of what they love!
When registering, all campers at one of our Week-Long camps and our Ultimate Day Camp also get to choose from one of the following Program Options:
Super Mix (base cost)

For the camper who simply wants it all, this option includes two optional trail rides and a fantastic variety of the other activities. Plus, there's CYOA each day to choose another activity.

Horsemanship (base cost + $60)

This option has the most riding and horse activities of our summer options. Highlights include group riding lessons, other horse-related activities, and some of the regular camp activities. Plus, there's CYOA each day to choose another activity.
Please note: This option is only available for overnight campers and for Ultimate Day Camp.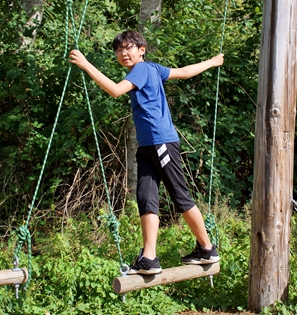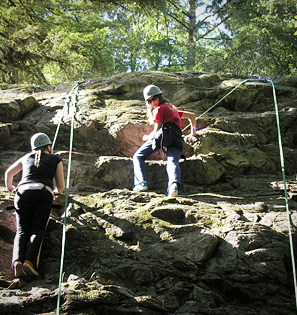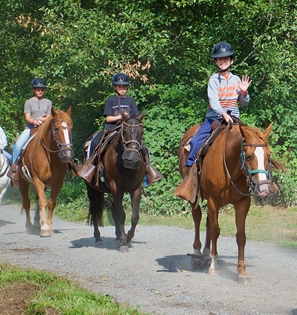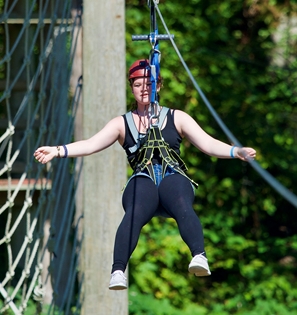 Important Notes
This year, we are only filling 75% of each camp until we know how our staffing is looking for the summer, so we are guessing things will fill up even earlier than usual. But don't be alarmed! We intend to have the remaining 40 spots per week open before summer begins.
Because the camps are so popular, we limit registration to one summer camp per person, until after June 1. Out of province sign-up begins May 1. This allows as many local children as possible to sign up for a camp.
All summer camps end on the last afternoon with a short Closing Ceremonies at 4:30, followed immediately by a barbecue supper. Family and friends are welcome to come as early as 4:15 on the last day and stay for the barbecue (purchase), or they may come as late as 5:30 to sign out and pick up their campers.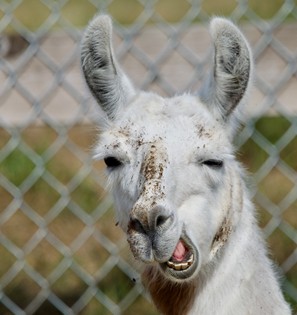 A Typical Day at Summer Camp
Ever wonder what your child does all day at summer camp? The schedule below lists the typical times and activities that happen each day. Please note that times are based on a Junior Camp schedule. Middle and Teen camps will differ slightly in the evening.
Daily Schedule
| | |
| --- | --- |
| 8:00 | Wake up and cabin clean-up / Day campers' arrival |
| 8:30 | Breakfast |
| 9:10 | Morning Show1 |
| 10:15 | Activity #1 |
| 11:20 | Activity #2 |
| 12:30 | Lunch |
| 1:10 | Siesta2 |
| 1:40 | Activity #3 |
| 2:45 | Activity #4 |
| 3:45 | Tuck3 |
| 4:20 | CYOA ("Choose Your Own Adventure" activity options) |
| 5:30 | Supper |
| 6:15 | Cabin Chill Time |
| 6:45 | Evening Game |
| 7:45 | Snack |
| 8:00 | Campfire1 |
| 9:00 | Cabin time1 / Day campers' pick-up |
| 10:00 | Lights out |
Explanation of Activities
1These activities generally include some Christian content, including Christian songs and/or basic teaching from the Bible at the campers' level. Campers are required to be present, and they are welcome to participate as much or as little as they are comfortable. About 80% of campers are not regular attenders of a Christian church.
2Siesta is a half-hour rest time in the middle of the day, which allows campers to get out of the sun and relax for a short time in their cabin with their cabin leader.
3The Tuck Shop is open each afternoon for campers to get a treat such as a chocolate bar, pop, or freezie. Tuck is included in their camp fees. Please do not send money with your camper as it is not allowed at summer camp and will not be accepted in the Tuck Shop.