SWAT Team
Want to do something that will last forever? Join SWAT – "Summer Workers at Timberline." You'll grow, you'll laugh, you'll cry, and you'll be part of a ministry that is close to the heart of God.
You will make an eternal difference!
An application and screening process allows us to determine your fit. If you are accepted, you will receive the following:
Quality staff training
Opportunities to serve in numerous areas (see below)
Full-time pay for 10 weeks (40 hours per week)
A SWAT Team T-Shirt and a Timberline Staff Shirt
To qualify, you must be:
At least 18 years of age by December 31, 2022
Available June 24 – September 2
Demonstrating an active and real Christian faith
Actively involved in a local, Evangelical church
Able to work well with a team and as an individual
Some of the specific areas we are looking for qualified workers include:
Cabin Leaders
Lifeguards
Wranglers
Activity Leaders
Kitchen Workers
Videographers
For more information, email Dobson Reid, our Assistant Director, or phone him at 604-463-9278, extension 103.
How many reasons do you need? Do it for God, for the kids, for yourself, for an amazing experience!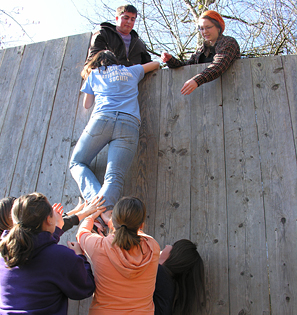 SWAT Team Training Camp Dates
Timberline's SWAT Team training camp is offered once each year for those accepted through the application process. The 2022 training is on June 24-29.
The training begins at 7:00 p.m. on the Friday evening and ends at 10:00 p.m. on the Wednesday. The rest of the summer staff will be included from Friday to Monday, so you'll get to know them as well.
Application
To apply, please complete the Staff Application Form, two Reference forms (filled in by an associate), and one Reference form (filled in by a pastor), and send them to us.
Please note that SWAT Team applications are due by February 28. Applications received after this date will only be considered if the needs of the Ranch cannot be fulfilled by the applications on hand by February 28.
Please be aware of our current COVID Staffing Policy regarding vaccination status.