Take Off With Fall Blast Camp
What if summer could last all year long?
The fun from Timberline Ranch can continue through the year with our Fall Blast camp!
The weekend begins at 7:30 p.m. (evening snack, but no dinner) on the Friday night and ends at 1:00 p.m. on the last day. The gates open a few minutes before the camp begins, to allow staff preparation time.
Rain or shine, the October camp offers the best of summer activities during a three-day, two-night camp jam-packed with activities and fun fit for any summer day!
Enjoy activities like:
Horseback Riding!
Wide games
Catching up with old friends & making new ones
Amazing home-style meals!
Climbing, Archery, Riflery, Sports, etc.
Crazy campfires
All meals, snacks, and accommodations are included in the camp fee. Check the information below for dates, price, and availability.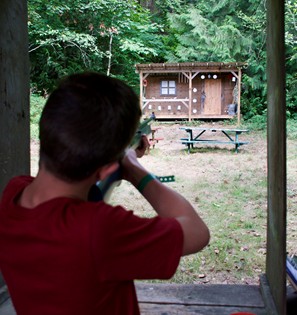 The Details
* Please note: 5% GST must be added to this price.